TALENT SUCCESS CONFERENCE
Discover the Best Sessions from TSC23
Immerse yourself in the future of HR with on-demand access to top sessions covering data-driven practices, cutting-edge technologies, and innovative workforce development approaches.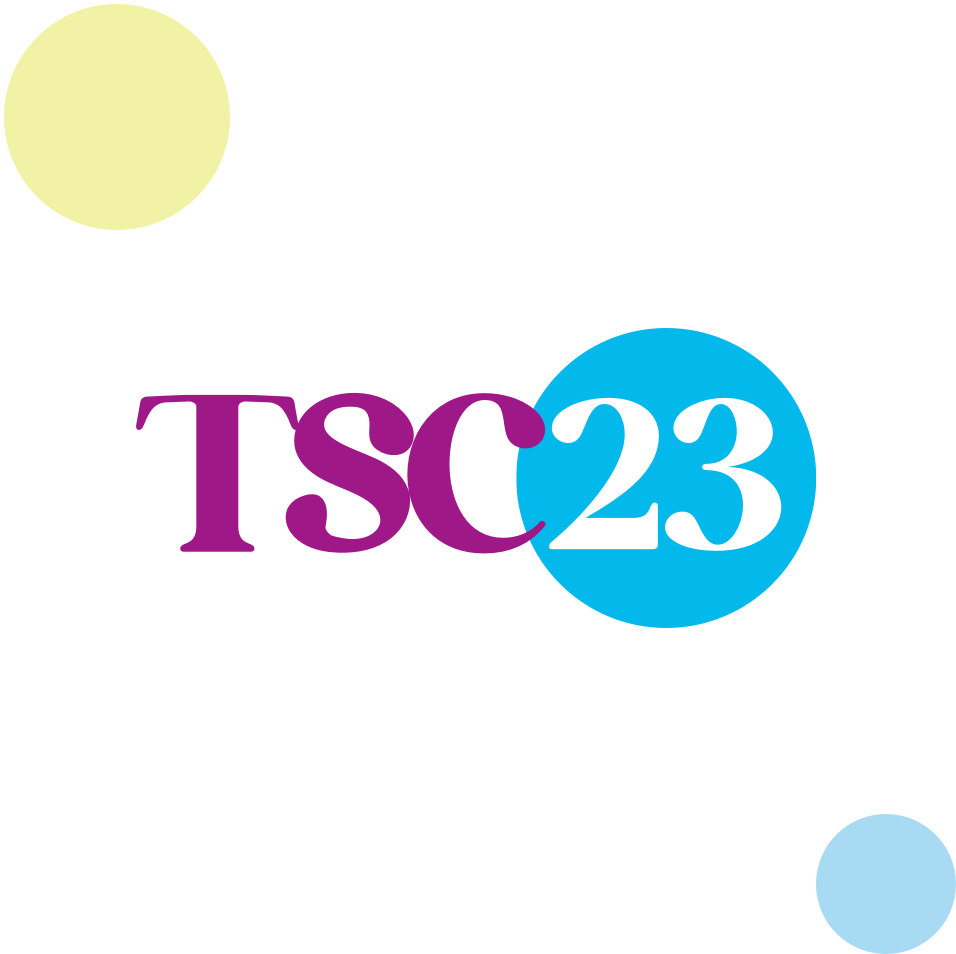 Explore the Best of Talent Success Conference 2023
Unlock a wealth of knowledge shared by HR experts and ClearCompany's seasoned subject matter experts, grounded in verifiable data and best practices.

Champion Your Purpose
George Rogers
Chief Culture Officer, Lighthouse Research & Advisory
Explore strategies to lead a fulfilling life with self-leadership and align with your organization's purpose for a more rewarding work environment. Discover how your leadership impacts DEIB and employee wellness while gaining insights into employee engagement, performance management, and DEIB current trends from Lighthouse Research & Advisory in this transformative session

Navigating the Ethics of AI: Practical Recommendations for the HR Professional
Marie G. Evelyn, Ph.D.
Lead Scientist, AI & Data Strategy, ClearCompany
Hailed as the breakout year for generative AI, 2023 has seen widespread application of language models in everyday business scenarios. While some HR professionals have embraced the technology, others have voiced concerns that AI could take the "human" out of human resources. How can we ethically navigate the increasing number of AI options now available within talent management systems?
Watch this session for practical tips on how to responsibly level up your HR game with purpose and compassion.

Humanity at Work: Staying Centered In Uncertainty
Sumona Basu De Graaf, Ph.D.
Founder, Idealis
As HR professionals, we often find ourselves at the forefront of the ever-evolving landscape of work. Navigating through uncertainty requires exceptional leadership skills to guide our teams and organizations. Join us for an engaging session where we delve into:
Understanding the impact of contextual shifts on our work
Strategies for leading ourselves, our teams, and our organizations during times of uncertainty
Don't miss out on this insightful discussion that explores how we can thrive in the face of change.

Reimagining the Employee Health Experience with
AI and Technology
Guy Benjamin
Co-CEO & Co-Founder, Healthee
Learn how AI and technology are revolutionizing the employee health experience. Discover how to simplify benefits, increase plan utilization, and empower employees to take control of their well-being. Join us for insights on leveraging data-driven strategies and connecting employees to quality care.
The Evolution of Post-Pandemic Hiring: Trends, Triumphs, and Forward Trajectories
Jessica Grube, MBA, SHRM-CP
Human Resources Director, Lost Boys Interactive
Stowe Beam
VP of Human Resources, SCS Global Services
Brian Abraham
Director of People & Culture, ClearCompany
In an ever-fluctuating job market, HR professionals are left wondering, 'What's next, and how do I hire and retain my people during these uncertain times?" Watch this session to hear from a panel of talent management practitioners discussing their industry's hiring trends since the end of the pandemic. They'll share ways they've adjusted to trends and improved their processes to keep up with the 'new world of work.'

Beyond Recruitment: Retaining a Diverse Workforce
Dr. Akilah Cadet
CEO & Founder, Change Cadet
Hiring and recruitment is often a starting point for diversity efforts, but no company can achieve inclusion without a focus on retention. This session will cover ways to support, develop, and retain a diverse workforce and foster a culture of belonging in the workplace.

ClearCompany Client Session: Product Vision & Roadmap Preview
Colin Kingsbury
President & Co-Founder, ClearCompany
This session is recommended for current ClearCompany customers, however, anyone interested in learning about ClearCompany's platform innovation is welcome to attend!

Join ClearCompany's President, Co-Founder, and Platform Visionary, Colin Kingsbury, as he previews what ClearCompany has planned for 2024 and what it means for your organization and hiring team. Colin will highlight the new platform innovation that's been delivered in 2023, what is still to come in Q4, and share where we're headed with new products and features in 2024.