Effectively Manage Today's Human Capital
What are today's key human capital management challenges, and how will they be addressed in the future?
ClearCompany partnered with HR.com to conduct a survey of nearly 400 Human Resource professionals. Discover the telling results in our research study! Take a look at some of the key findings: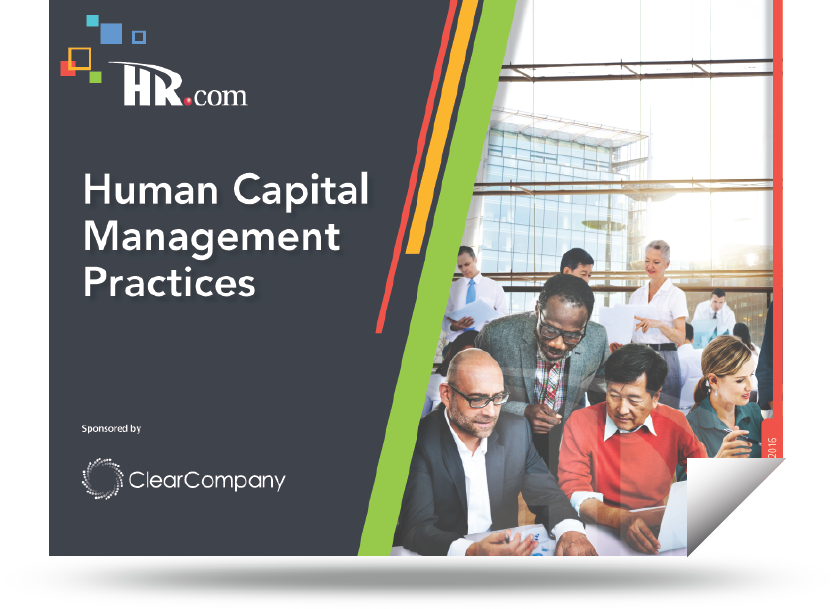 Most respondents believe it's possible to accurately forecast

future

workforce needs.
Only 37% of participants say their

leaders

effectively manage human capital.

Referrals

are the most widely cited source for finding top talent.
Respondents are split as to whether the

best talent

comes from internal or external sources.
Just 44% say

productivity

is on the rise.