How To Prepare For HR Year-End: A Checklist To Get Started
Our quick checklist will help you close out the year properly.
When you're in human resources and headed to the end of the year there are a lot of tasks that need to be completed before you can actually close out your year. From payroll, to benefits and tax information, our checklist will help you better organize your end of year!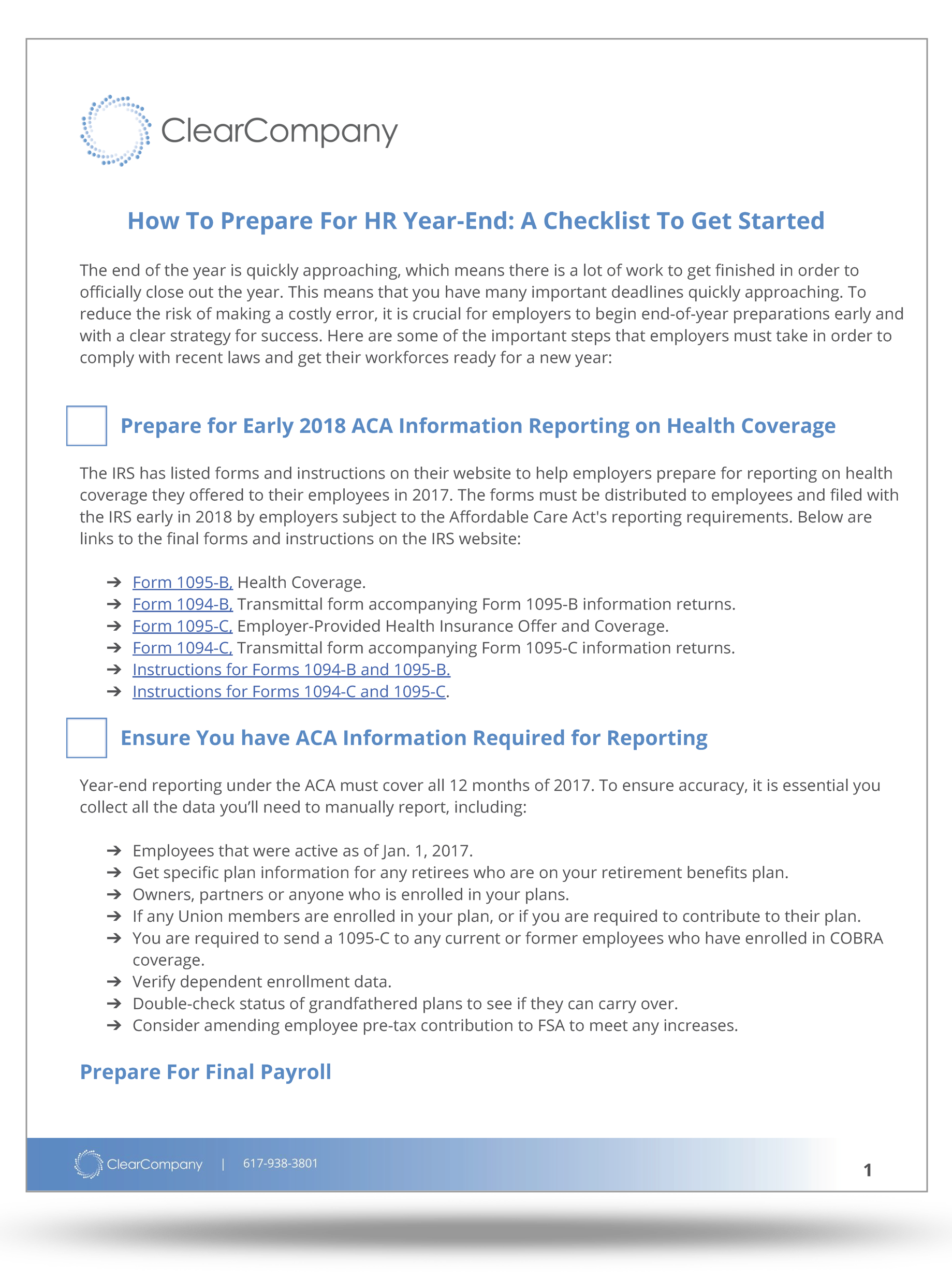 This checklist includes:
Health coverage reporting
Submitting your final payroll numbers
Preparing you for performance reviews
And final communications with your staff before year end