The Ultimate HR Compliance Checklist
Are you going into the year confident that your business is completely compliant?
If not, it might be time to reevaluate your processes. A lack of compliance can cause a myriad of issues, from increased turnover rates to fines and even lawsuits.
But don't panic! If you haven't run a compliance audit recently, it's not too late. Download the checklist now to get started!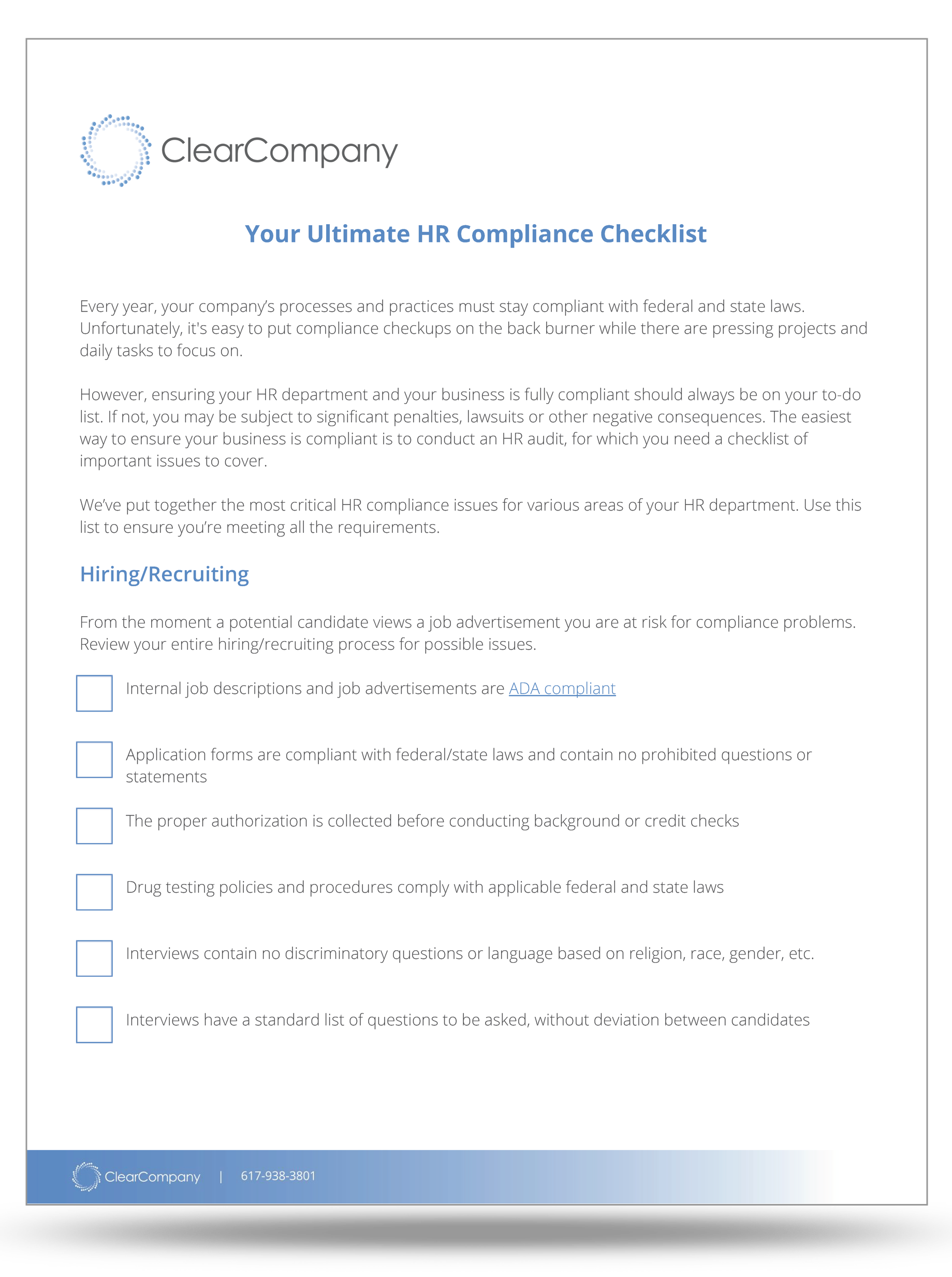 This checklist covers compliance checkpoints for:
Hiring and recruiting
Compensation and benefits
Performance Management
Termination and offboarding