Discover the Latest Research:
The news today is full of stories of people quitting their jobs, leaving employers and HR/talent leaders across the country in the lurch. But the real story is something more. In a new study of 2,000 American workers, the data paints an intriguing picture of what's happening, and it's not the same thing we're hearing in the news.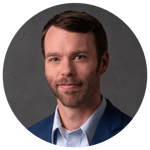 In this webinar, Ben Eubanks, CRO of Lighthouse Research & Advisory, dives into the research to find out how workers' priorities have changed and how companies can connect to those priorities to hang on to their A-Players.

Watch the webinar and get access to Eubanks' research and insights on retaining your employees.